Domestic Travel
2019-08-28 Domestic TravelWorld Travel
A field visit in Ishigaki Island, Okinawa Prefecture, was performed from August 26 to 27 organized by a committee on coral reef restoration by Fisheries Agency. We visited Research Center for Subtropical Fisheries, Seikai National Fisheries Research Institute, Fisheries Research and Education Agency.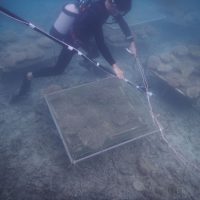 2018-12-25 Domestic TravelWorld Travel
The project team for creation of habitat under the Public-Private Cooperation Forum for Tokyo Bay Restoration performed a field survey on spawning ground for marbled flounder collaborating with Chiba Prefectural Fishery Research Center in off-Akanehama of Tokyo Bay on December 25, 2018. The project team proposed a project for creation of spawning ground of marbled flounder and this survey is based on this project.