The project team for creation of habitat under the Public-Private Cooperation Forum for Tokyo Bay Restoration performed a field survey on spawning ground for marbled flounder collaborating with Chiba Prefectural Fishery Research Center in off-Akanehama of Tokyo Bay on December 25, 2018. The project team proposed a project for creation of spawning ground of marbled flounder and this survey is based on this project.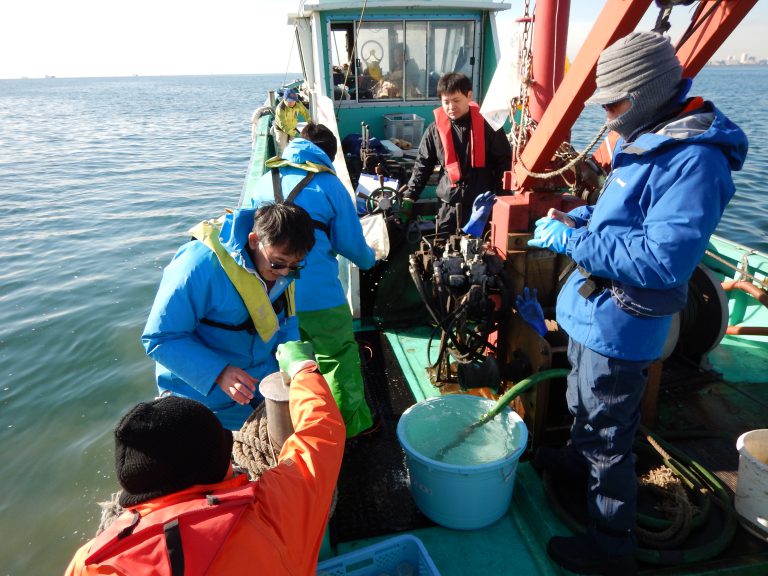 Field survey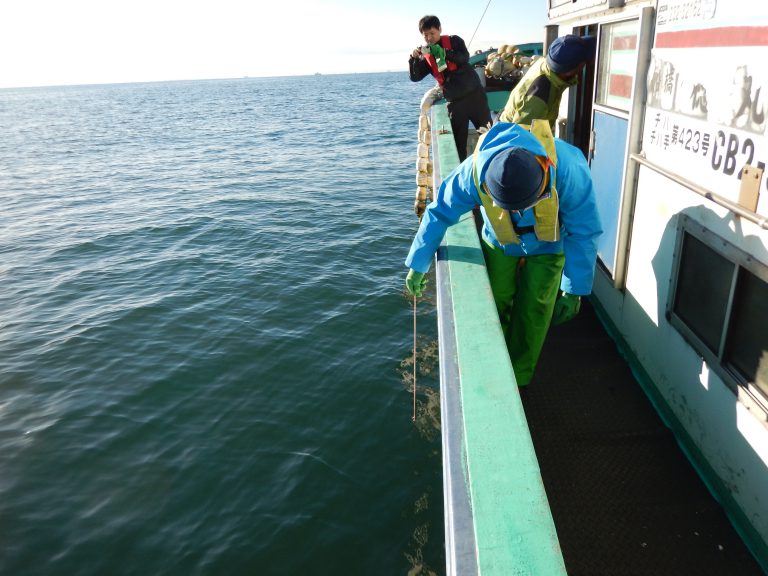 A special net for towing sediment was used for collecting samples, which was developed by Chiba Prefectural Fishery Research Center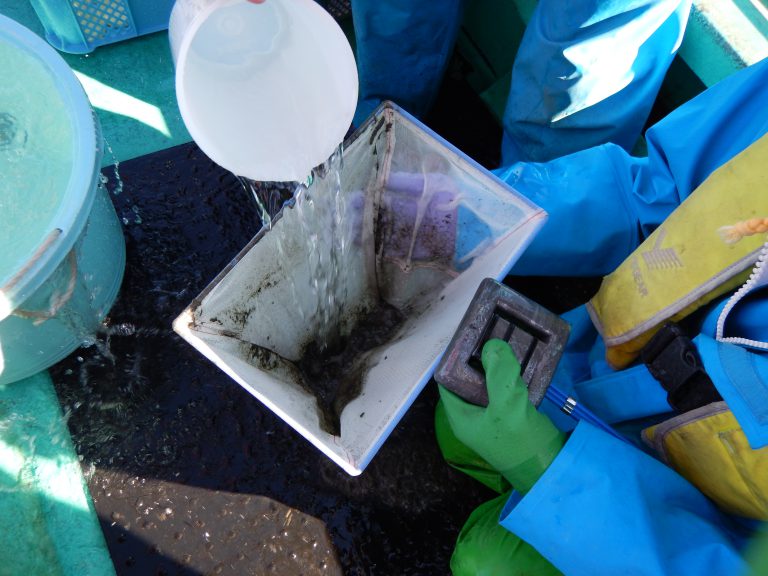 Samples were collected after filtering sediment samples using sea water.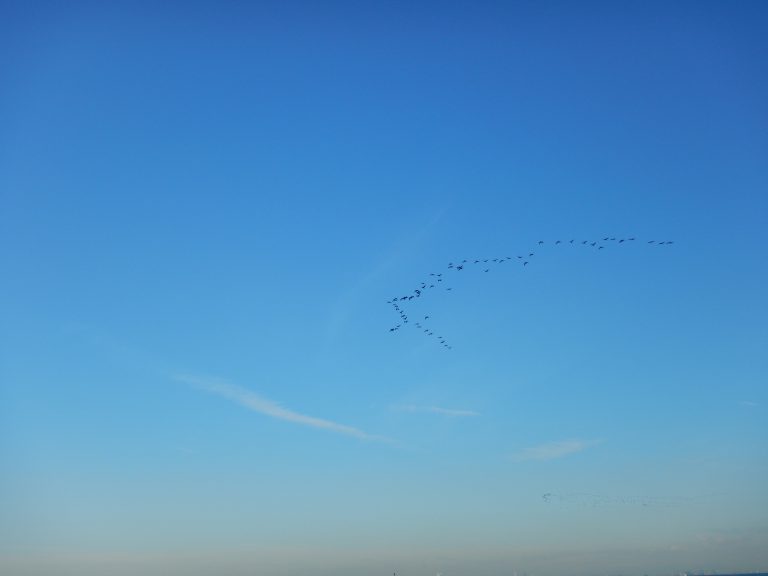 Migrating birds
Eggs of marbled flounder were catched though they are not clear in this photo.