Disappearance of sand spit in Kalutara, Sri Lanka
Karutara situated in the south of Colombo in Sri Lanka is famous for its Bodiya Temple. It is also famous for the sand spit formed in the mouth of the Kalu Ganga River. As of 22 February 2019, this sand spit is clearly shown in Google Map. However, in order to secure a drainage function in the flood in 2017, the sand spit on the north side was cut, resulting in collapse of the sand spit. Although it is said that there are similar examples in the past, this time it is considered to be a big social problem because the sand spit of Karutara's symbolic existence has not been restored, and the restoration of the sand spit by sand nourishment is being planned. These sands originated from the sand spit accumulate on the coast of the southern part of the river mouth, and a wide sand beach is formed. A sand nourishment work is scheduled for 2019 after the southwest monsoon, but there are discussions on how much this sandy beach will remain after this year's southwest monsoon or whether this sand beach would be eroded and sand spit would be restored.
YouTube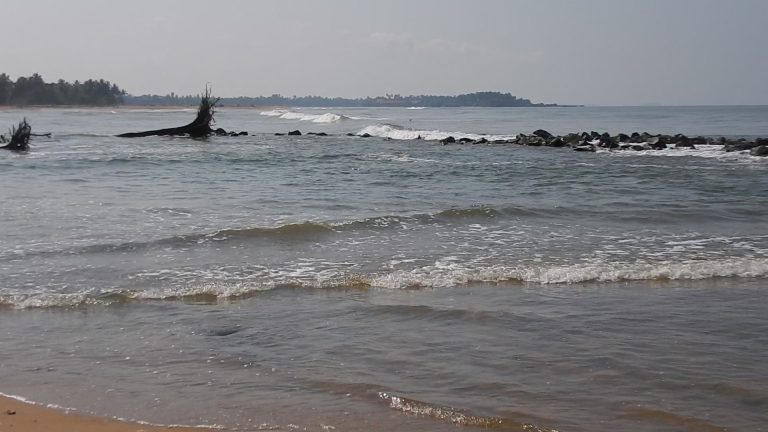 The sand spit existed along the offshore wave breaking line.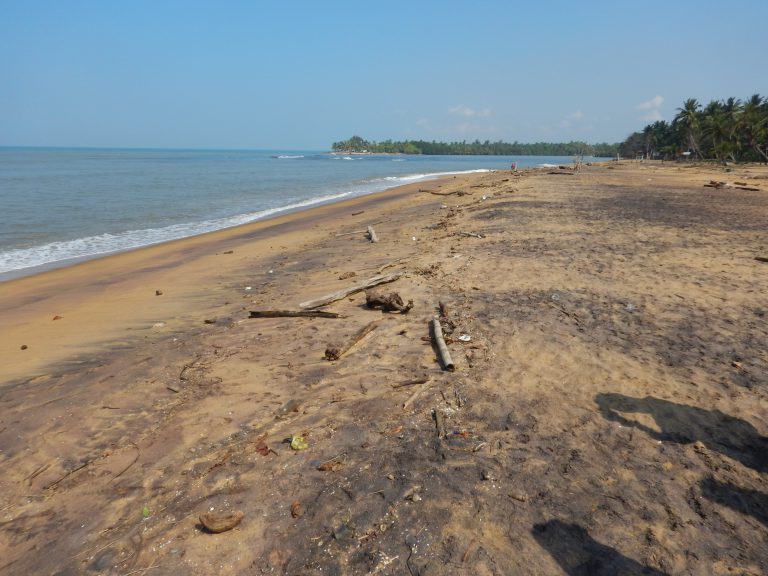 A sandy beach created by sands originated from the sand spit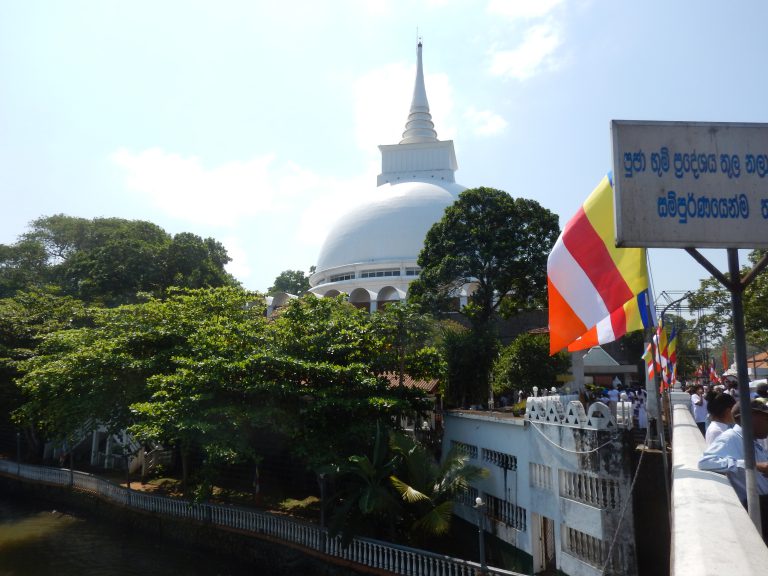 Bodhiya Temple