Using Markdown editor StackEdit on GSuite
StackEdit initial settings
Our lab members use GSuite; it is convenient if README.MD is prepared in Markdown in a shared folder and can be viewed. This can be realized by StackEdit. Here and here (both in Japanese) are helpful.
StackEdit is a browser-based (confirmed using Chrome) Markdown editor and can be used standalone. You do not need to register; access here, read the explanation, and start writing with START WRITING at the top.
At first, the following Welcome to StackEdit document appears, the left is the manuscript in Markdown notation while the right is its display. There are Toggle explorer buttons in the upper left and upper right.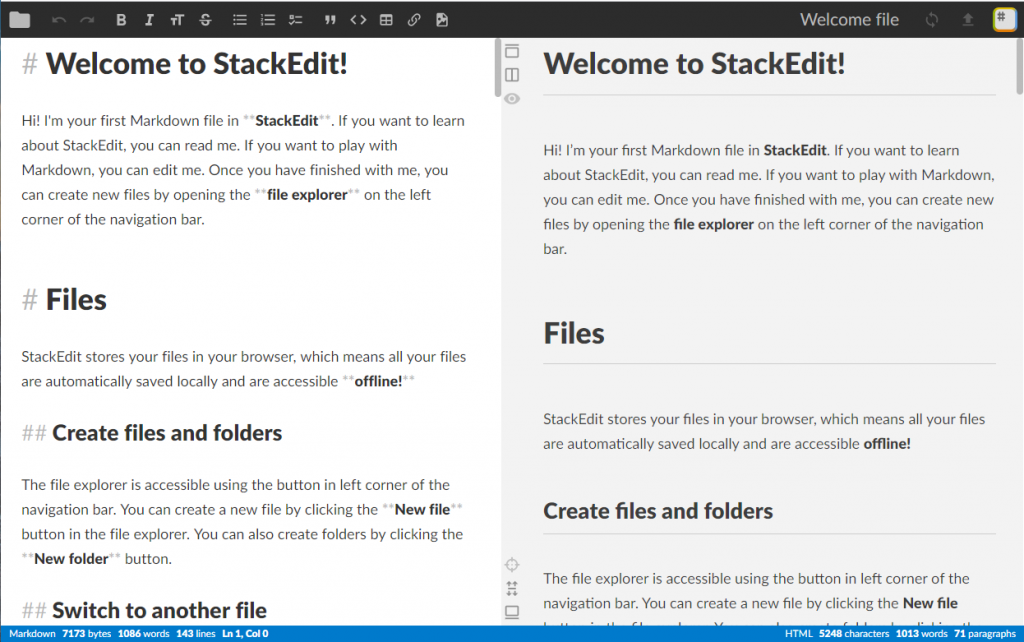 As shown below, click on Toggle explorer on the top-left to display the file related menu and you can create a new file. Click Toggle explorer on the top-right, click Synchronize in the menu that appears, then click Add Google Drive account to login with your Google account for the first time. Clicking on the menu Save on Google Drive that appears after login will save the created Markdown file to Google Drive. You can save by specifying a folder of My Drive or Shared Drive.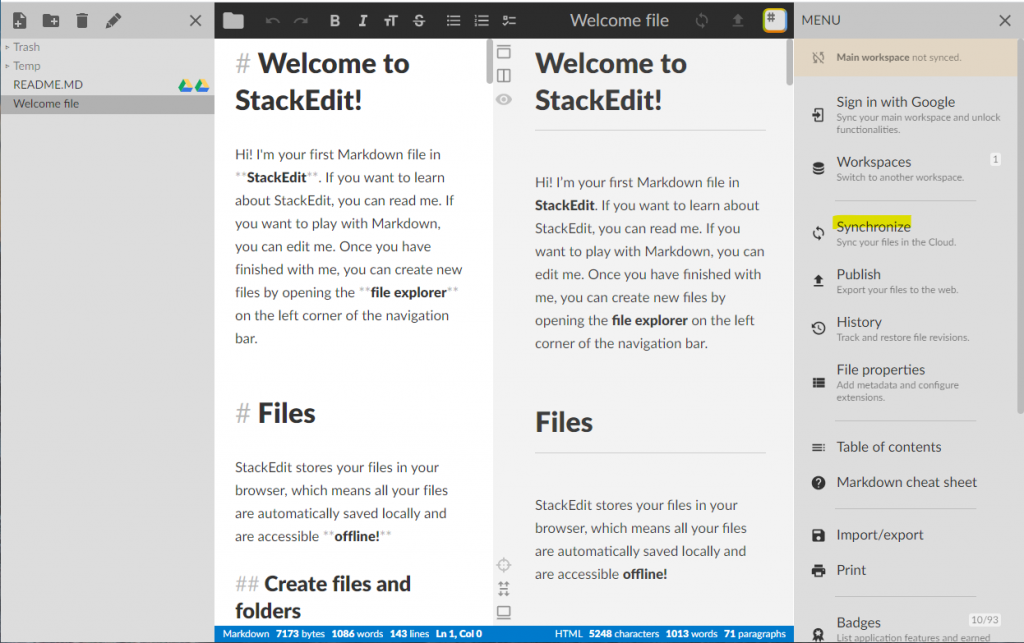 Open Markdown file in Google Drive
In Google Drive, double-click the Markdown file to open it; then click on StackEdit from the Open with app menu at the top center to open StackEdit.
By the way, it seems that there is also a method of installing StackEdit by adding an application of Google Drive, but when I tried it, a temporary error that Google could not confirm appeared; it did not work.