2019.9.26-28 APAC2019 in Hanoi, Vietnam
Dr. Sasaki participated in International Conference on Asian and Pacific Coasts (APAC) 2019 in Hanoi, Vietnam, from September 26 to 28, 2019. From our lab, Mr. Endo (D3) presented our paper entitled "Mitigation of Anoxia and Hypoxia in Enclosed Shallow Fishing Grounds Using a Water Jet Generation Device."
We also enjoyed a lunch meeting with Dr. Cong (friend since the period at Yokohama National University (YNU)) and Mr. Thanh (former student and M. E. in 2016) as well as engineers at DHI.
Dr. Laknath (Engineer at Lanka Hydraulic Institute (LHI) and former student during YNU period) was awarded the Best Paper Award in APAC 2019, entitled "Analysis of Cyclone Events in Bay of Bengal and Simulation of Storm Surge in Eastern Coast of Srilanka." Dr. Laknath, congratulations!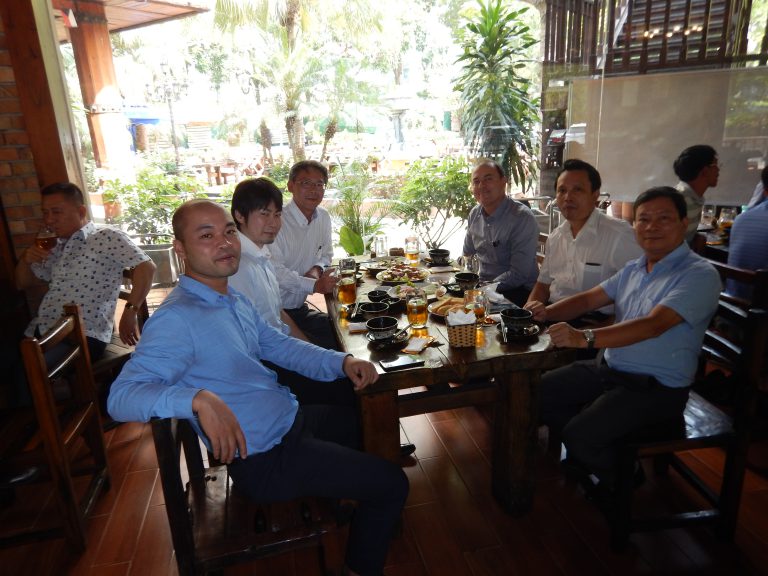 Lunch meeting with Dr. Cong, Mr. Thanh, and DHI colleagues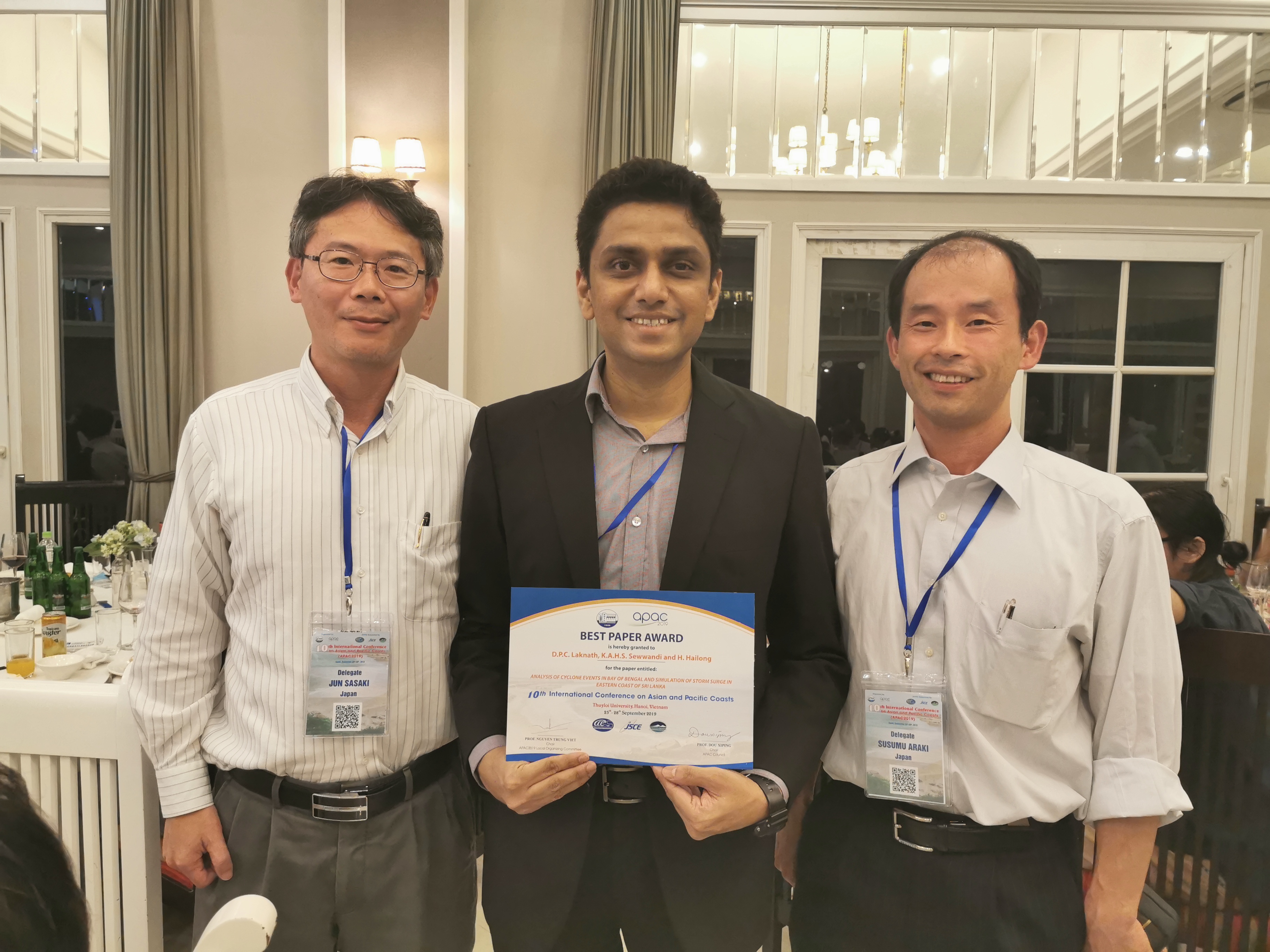 With Dr. Laknath, winning the Best Paper Award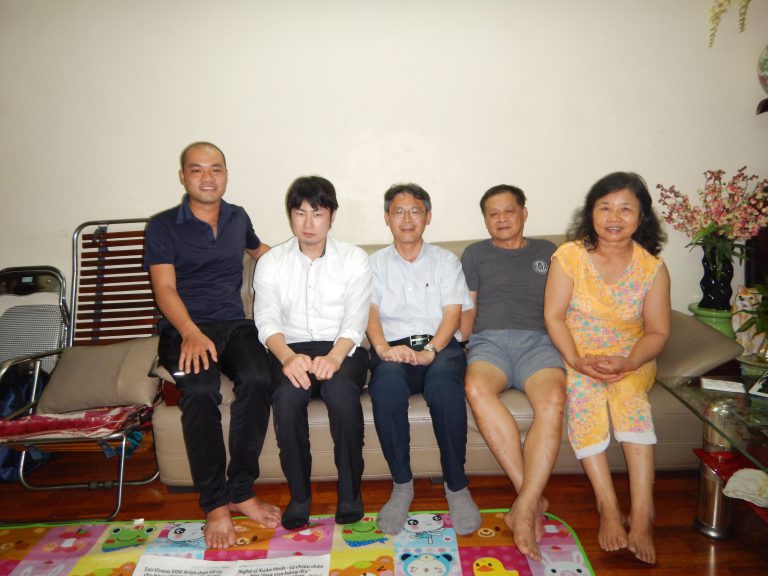 Invited dinner at Thanh's home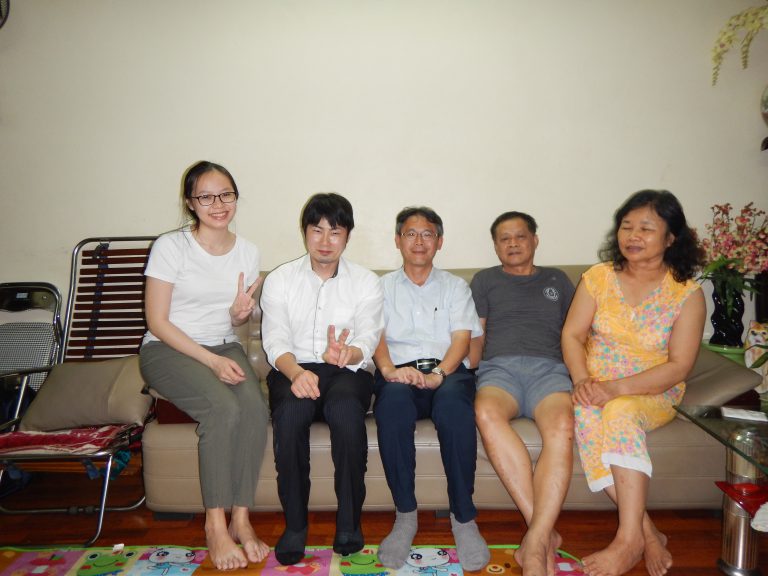 Invited dinner at Thanh's home